For over 25 years DeBiase & Levine Associates, Inc. has served as Western Pennsylvania's leading hospital Medicaid Eligibility and Reimbursement specialists.
At DeBiase & Levine Associates, Inc., our program is designed to maximize and expedite hospital recovery of potential Medicaid revenue by assisting your uninsured and underinsured patient populations in completing the process of applying for state governmental medical benefits. Through the use of our knowledgeable social services staff, we skillfully provide one-on-one advocacy services to your patients helping them through what is often times the daunting task of establishing their entitlement to benefits.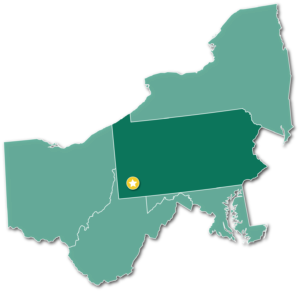 Assisted Over
1/4 Million Patients
 With Unpaid Hospital Bills
WOULD YOU LIKE TO LEARN MORE?
To learn more about our organization and how we can impact your hospital in maximizing reimbursement and disproportionate share entitlement from your state's Medicaid program, contact us.
We believe in improving
the patient experience.
During the beginning of 2016 I was hospitalized and the bills incurred were substantial. DeBiase & Levine's representative visited me in my hospital room and we discussed some paperwork she wanted to go over.

…the representative fielded no less than 15 phone calls from me and was always polite and professional even though I knew she was busy. She always returned my voicemails promptly and answered my many questions as well as explaining the process. In my situation, dealing with the state was more difficult than typical applications and the DeBiase & Levine representative kept with it dealing with the proper people to 'make things happen'.